KOLD shapes
My name is Mario Rodwald and I teamed up with a small group of people to design kiteboards true to our philosophy. Our European production partners work on the most modern machines and sites to build boards and accessories of the highest performance and quality.

We truly believe that many things can be done differently regarding the sustainability without sacrificing – or even enhancing – the abilities of our boards. The current prototypes already show revolutionary flex patterns and a completely redefined feeling of pop by using different materials. We are looking forward to see you test ride the POLAR this summer!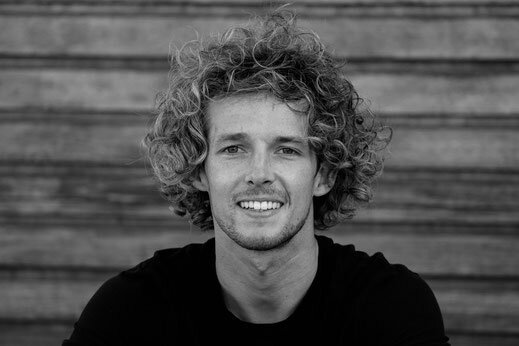 Here is a word about my background. In 2001 when I was a little ten-year-old I rode my first meters on a kitebaord. This moment changed my life. The years before my parents got me into surfing and windsurfing but kitebaording meant a totally new dimension. The sport was so much easier - soon I was doing my first jumps and found my idols. Martin Vari, Andre Philipp and Jaime Herraiz meant the world to me and I met all of them at my first competition in 2002.

Ever since I try to push my own limits and contribute my style to the sport. In 2005 I won my first German Championship and started to compete internationally. Riding the World Cup for almost a decade is every little boys dream! Not only did I explore the most beautiful spots from New Caledonia to Canada but also I met most of my friends today. Arriving at the beaches around the world and feeling welcome is something that changed my life. Among the way I had some results I am truly proud of. Winning 3 x European titles and 8 x German Championships over the past years gave me a lot of motivation. Not just for the kiting world but in a wider meaning. Finishing 1st at the PKRA Best Trick in Tarifa, 1st at the KPWT World Cup in Germany, 3rd at the PKRA World Cup in Venezuela and winning a couple of Team World Cups are moments I will never forget in a life time.

Already as a little boy I loved designing boards that would fit my weight at the time. I still remember one of them was around 1 kilo and 110cm – and it would even last a whole summer… As a professional rider I had the chance to work with some of the biggest brands and seek for innovation in the R&D of the sport. I am thankful for all the things I have learned and all the details I could contribute. After riding my own pro model for three years now I feel the desire to build my very own product from scratch. We already have an incredible artist and graphic designer in our team and we are looking forward to collaborate with more artists from around the world. 
Our design finds it´s origin in the cold and frosty north where most of us ride every day. Of course the Caribbean is beautiful too but really think about Mother Nature up in the raw north. The elements show their true colours in the cold and I believe riding these conditions will do the same to you. Most of the trips I am envisioning for the future do not involve palm trees.
Over the past two seasons we filmed a documentary about the plastic pollution in our oceans, which definitely formed much of the philosophy for KOLD shapes. Witnessing this amount of trash at some of the beaches around the world broke my heart. The rising plastic production is a huge problem to our oceans. That's why we will not use any plastic packaging for our boards. Minimising and reusing our scrap is another step along the way. 

On the other hand we met so many inspiring people who made it their mission to preserve our nature by their actions. We have teamed up with ARKTIK to offset all the emissions used in the production process. This means new trees will be planted for all the CO2 used. The Gold Standard assures that the projects enhance the biodiversity and help the local community. The German TÜV institution certifies these actions.
 
All of our production partners are based in Europe. This does not only minimise routes but also ensures the best quality and a much faster research & development! Our partners love the vision of a greener production and are constantly testing new materials, compositions and outlines. We do know it is not an easy road but we are stoked where we are heading. We are stoked to share the journey with you and present you our first boards this spring!